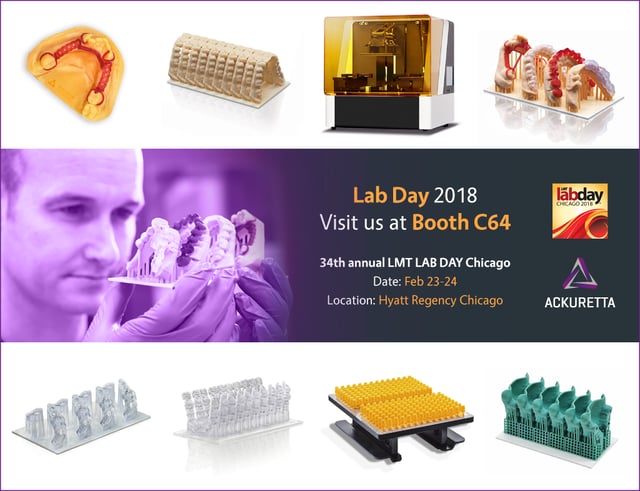 Join Akuretta at the 34th annual
LMT LAB DAY Chicago
as it opens it doors on the
23rd of February
.
We will be showcasing:
Our recently announced dual-build Ackuretta Diplo 3D printer
The new Multi-optical Reflective System Technology
100% open material system and software integration
Information on advanced high production with Autobuild Module
About Ackuretta
Ackuretta is a leading innovator and manufacturer of professional grade 3D printers and materials for the manufacturing of customized products across a variety of markets. Since its inception, Ackuretta has developed its own hardware, software, and proprietary materials to offer a full end-to-end solution as well as training and support. Ackuretta strives to provide the latest innovations in additive manufacturing at best-in-class value empowering customers and partners across a range of vertical markets. For more information, visit www.ackuretta.com.