The FreeShape 120 offers professionals a robust entry-level solution
to meet the evolving demands of today's consumers.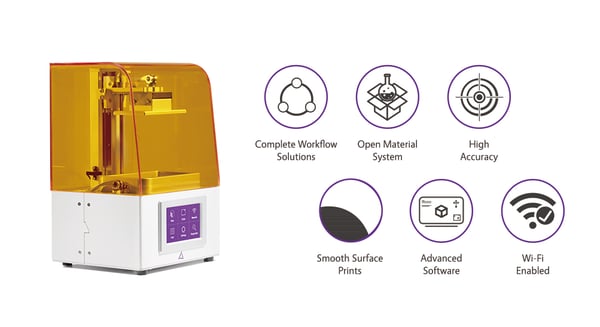 January 30, 2019 – Ackuretta, the manufacturer of premium and affordable 3D printing solutions, today announced the release of the FreeShape 120. The newest 3D printer to Ackuretta's lineup delivers first-class quality and reliability – Available now internationally.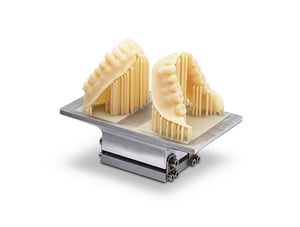 "The emerging 3D printing industry continues to advance and evolve. Most recently, Ackuretta has been able to engineer new technology that breaks entry barriers by offering high performance at a fraction of the cost of traditional 3D printing methods", said Lucas Wiltse, Commercial Director at Ackuretta. "The FreeShape 120, along with the Ackuretta's affordable Qura Resin line, o ens the door to the unique benefits of 3D printing to a wide range of users in the dental, jewelry, and engineering industries."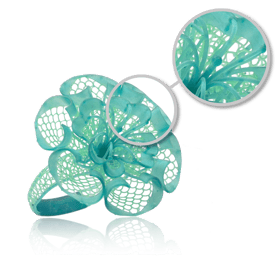 In order to provide a complete workflow solution, the FreeShape 120 is bundled with a lifetime license to Alpha 3D, Ackuretta's own intuitive software, while an optional finishing kit is also available. As an open material system, Ackuretta has put continuous effort into setting parameters in the FreeShape 120 to allow users to seamlessly use materials from leading manufactures around world.
Scans of FreeShape Prints

Accuracy: over 85% at ± 50 microns
Highlights include:
Precision prints: An XY resolution of 47 microns for high-detailed prints.
Large chairside build area: Features a build area of 120mm x 68mm x 140mm for high throughput.
Complete workflow: Pre-programmed settings for software, materials, printer and post-processing for a smooth workflow.
Smooth surface finish: End product like surface quality for premium desktop production.
Open material system: Take advantage of many of the materials on the market including certified bio-compatible materials.
About Ackuretta

Ackuretta Technologies is a leading innovator and manufacturer of professional grade 3D printers and materials for the manufacturing of customized products across a variety of markets. Since its inception, Ackuretta Technologies has developed its own hardware, software, and proprietary materials to offer a full end-to-end solution as well as training and support. Ackuretta Technologies strives to provide the latest innovations in additive manufacturing at best-in-class value empowering customers and partners across a range of vertical markets.