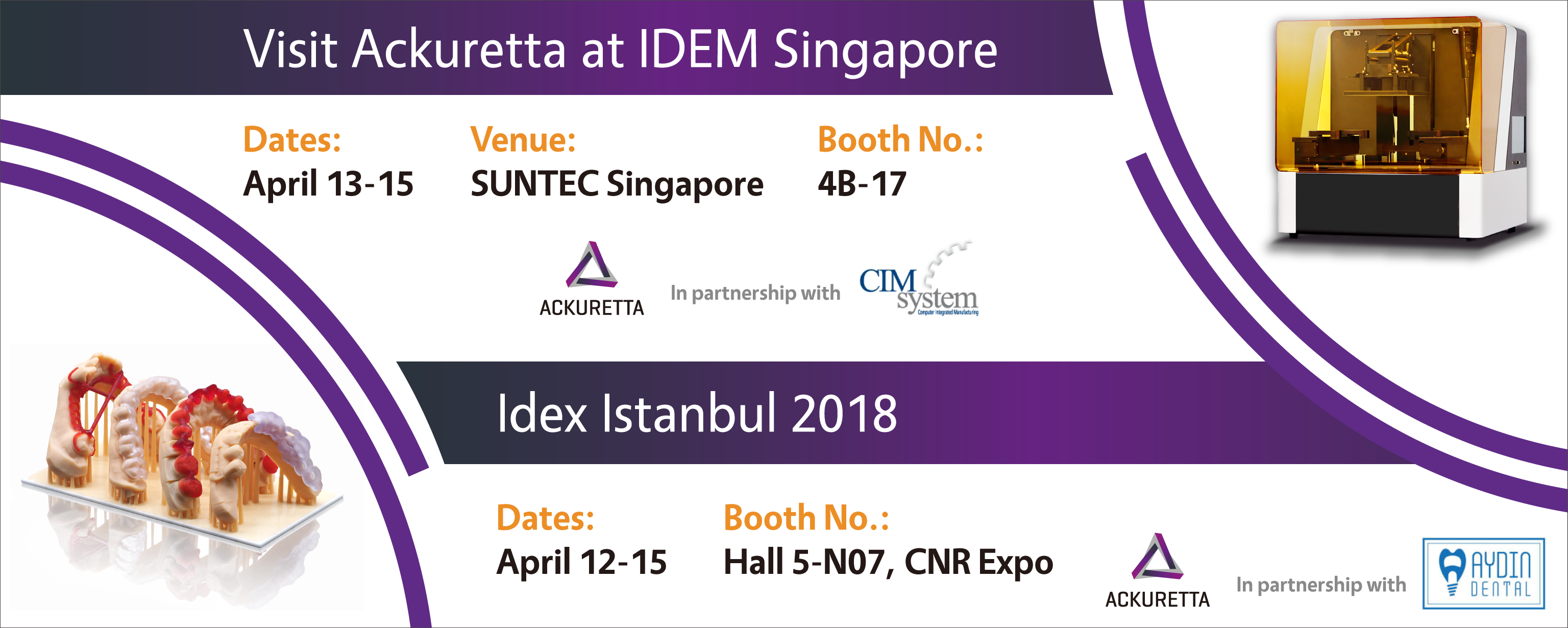 Taipei, Taiwan - Ackuretta will be showcasing the latest innovations in digital dentistry at Idex Istanbul and IDEM Singapore this April.
Idex Istanbul 2018 - In partnership with Aydin Dental

12th - 15th April

Booth: Hall 5-N07, CNR Expo, Istanbul

Discover the latest and most innovative products, trends, and services in the international digital dentistry market
Learn how the Ackuray 3D printer can improve the precision and quality of dental treatment.

IDEM Singapore - In partnership with CIMSystem

13th - 15th April

Booth: 4B-17, Suntec, Singapore

Discover the latest technologies, products, and services available on the digital dentistry market including Ackuretta's Diplo, a dual-capacity 3D printer for high-speed production of orthodontic and prosthodontic devices.
Gain insights into dentistry by attending the scientific conference. World-renowned speakers will present the latest in dental research and how this can be applied to everyday practice.
Got a question about our products?
About Ackuretta
Ackuretta is a leading innovator and manufacturer of professional grade 3D printers and materials for the manufacturing of customized products across a variety of markets. Since its inception, Ackuretta has developed its own hardware, software, and proprietary materials to offer a full end-to-end solution as well as training and support. Ackuretta strives to provide the latest innovations in additive manufacturing at best-in-class value empowering customers and partners across a range of vertical markets.